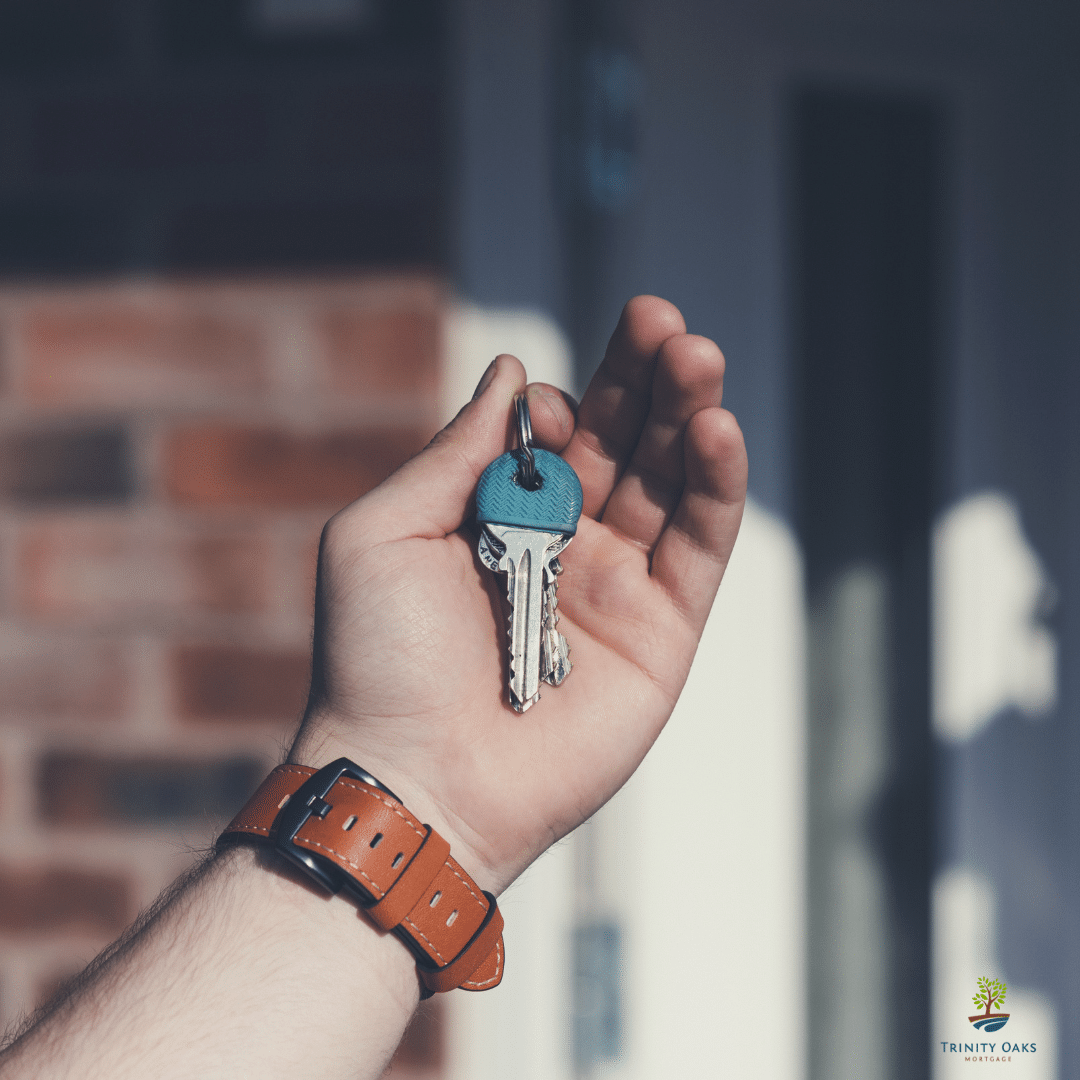 What goes on in the mortgage process? What documents do you need for a mortgage loan? How long does the loan process take? You probably have these questions and more swirling around your head as you start the exciting process of buying a new home. It can seem mysterious and confusing, but it doesn't have to be! Essentially, there are seven, easy steps. Read on to learn more about the mortgage process!
1. Start with pre-qualification
Pre-qualify by submitting an application online or through your mobile app. (You can download the Trinity Oaks Mortgage app by clicking here!) This is not a commitment to lend, but gives you an idea of how much you will be able to afford in a new home.
2. Find your dream home!
The hunt is on! Work with an agent to find your dream home and submit an offer. No agent? No problem. Our loan officers have many connections and recommendations to help you find an agent who you are comfortable with.
3. Paperwork, paperwork, paperwork
This is the part we all know about! It's time to submit your documents. You can do this easily and without getting any paper cuts by uploading through our mobile app right on your phone! Don't worry if you aren't completely sure about what documents are needed. We have plenty of resource videos for you (here!) and your loan officer will help you every step of the way.
4. The process of processing
Your loan file is now in processing! Our loan processors verify the information for your file and monitor your loan progress.
5. Going under review with underwriting
Next, your loan goes into underwriting. Our expert underwriters will review all of the documents and information you've submitted and verify that your loan fits all lending guidelines and will issue a mortgage commitment.
6. So close to closing
It's time to take care of a little pre-closing business. At this step, you will confirm your closing costs and monthly payments with your loan officer.
7. 🎵Closing time….🎵
Congratulations, you've made it to closing day! Bring certified funds to cover your down payment and closing costs.
See? It's not so bad! Ready to get started with step number one? Click here to apply now and get the mortgage process party started! 🎉
We LOVE being your lender!